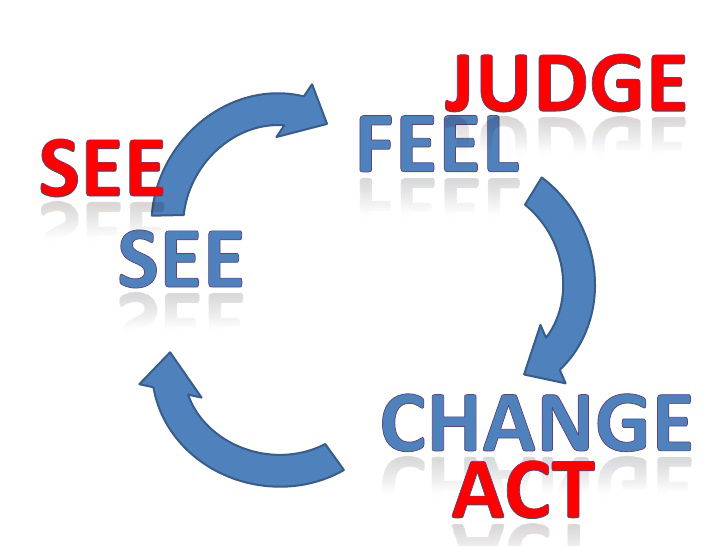 SEE:
(Experience)
What is happening now?
What need to be change?

JUDGE
(Analysis/Reflection)
Why are things the way they are?
What does our faith have to say about this?
ACT
(Action)
What are we going to do to make things different?
What action, short or long term, should you now take?
Who can you involve in this action?